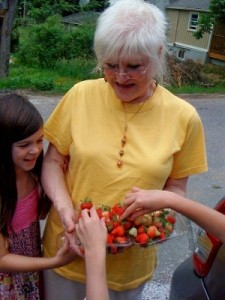 We can't do this without you!
Volunteers are always welcome and needed to help organize the stroll and to assist on the day of the event.
Garden Owners who would like to share their passion for gardening by opening their gardens to the public are invited to contact us. Or you can nominate a garden you think should be on the stroll.
Sponsors: Business and private donors are vital in making this event happen. We invite your support! In thanks we will recognize you in West Asheville Garden Stroll media and literature.
Feedback or Website questions? Just ask.
For all inquiries, the West Asheville Garden Stroll organizing team can be contacted at: wagardenstroll@gmail.com
Subscribe to our mailing list to get news about the stroll in your email (no more than 4 messages per year)